Business Telephone Systems
Businesses are always looking for new ways to increase productivity. In this case, one of your most effective tools should be sitting under your nose. The right phone system, complete with the latest in unified communications features, can deliver some surprising business benefits and typically at a lower cost. Our selections of business telephone systems solutions are rich with the latest technology. What separate our selection of equipment from the rest are the rich flexibility, extreme reliability and ease of use. We are an NEC partner and offer and service NEC's full line of products. We also offer other manufacturers because we try to match the applications with the right solution. Whether you are looking for an on-premise PBX solution, hosted PBX, or a hosted VoIP solution for your voice needs, we can accommodate offices both large and small.
Our goal is to design business telephone systems with enough flexibility to maximize its capabilities to meet your company's needs now and in the future. Our systems are capable to operating in many different work environments, allowing you the flexibility to utilize SIP, VoIP, digital and analog technologies. Rich with features:  integrated voice mail and auto attendant, email notification, Outlook integration, cellphone integration, caller ID, background/advertising/music on hold from the voice mail or plug in, multiparty conferencing, call timers, call recording, call monitoring, paging, speed dial directories, call logs and more. Above all, our systems are easy to use, and as one of the leading companies in providing telephone solutions in the Portland, Oregon region we can have you up and running quickly and efficiently whether you are in Vancouver, Salem, or even Eugene, our technicians can be on site with but a call.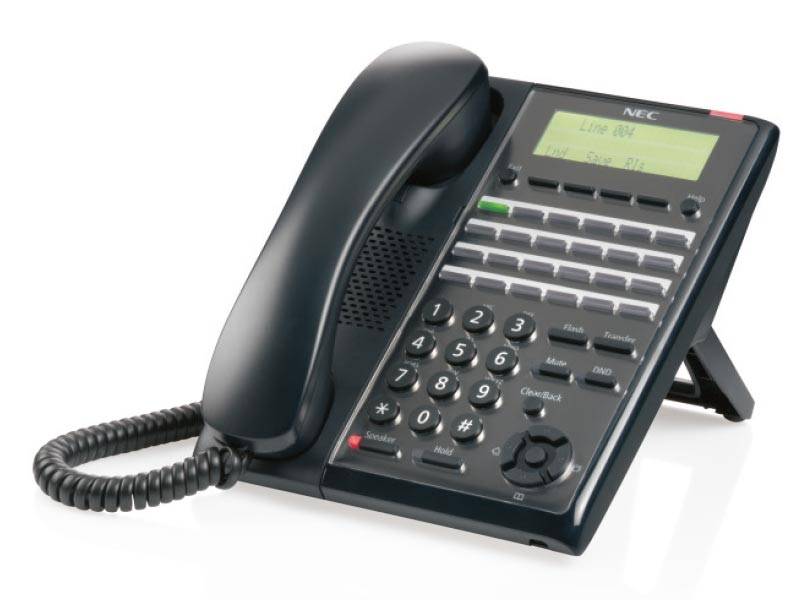 Voice Mail Solutions
Voice Mail has come a long way. Today's technology voice mail is built in and part of the telephone systems. With this, voice mail does so much more because they are fully integrated with our systems. Our voice mail solutions have a comprehensive robust offering of the features that your business needs to be more efficient, including:
 Auto Attendant
 Message Center Keys
 Email Notification
 Message on Hold
 Message Notification
 Conversation Record
 Cascading Message Notification
 Caller ID
 Email Integration
 Find Me Follow Me
 Live Call Screening
 Wake Up Call Notification &PMS Integration for Hotels/Motels
 Personal and Guest mailbox's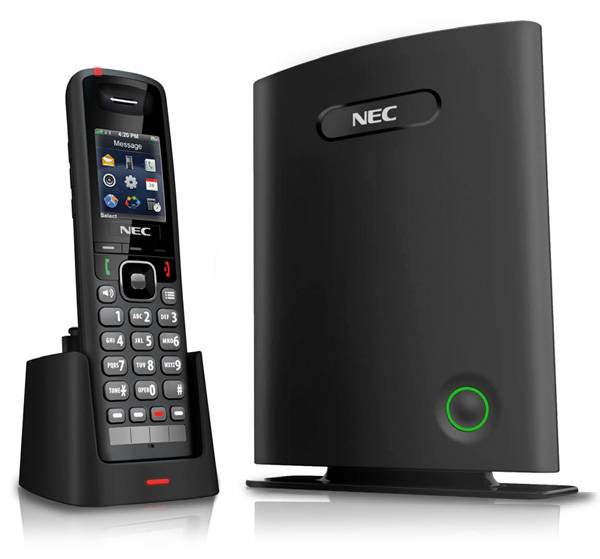 Wireless Telephones
We have wireless solutions that are fully integrated with our telephone systems. We offer different wireless phones to match your application.
NEC's SMB Wireless (ML440) multiline IP handset delivers true on-site mobility with its large color LCD display and programmable keys.
Our Wireless Digital DECT handset offers another cost-effective option to stay connected and productive while away from your desk.
Our Eugenius long-range wireless telephones can cover up to 12 floors, 250,000 square feet, or 3,000 acres with durability and superior sound quality. The cordless systems and portable handsets deliver the longest range found in North America. Our Eugenius wireless phones are designed for rugged and durable use in industrial type environments and business users. The Eugenius phones include exclusive private and secure independent two-way radio and broadcast function. Ingenious long range systems are compatible with our PBX and IP-PBX systems. The Eugenius wireless supports up to 90 handsets.
Refurbished Business Phone Systems
Gently used, refurbished, and tested business phone systems are also available. We stock only newer generation equipment with a full two-year warranty.
Equipment Repair Service
Our experienced and reliable voice service technicians can service and repair most brands, such as Panasonic™, Avaya™, NEC™, Sprint™, AT&T™, Toshiba™, Comdial™, Vodavi™, Nortel™, Lucent™, Tie™, Nitsuko™ and many other manufacturers.
"Winter storms can cause power outages which can result in equipment failure. Advanced Communications Services, Inc. came to our rescue so we could once again receive calls to our business. However, our existing system was so old that it was not cost effective to get it up and running to "pre-storm" capacity.
Nita Marie came to our rescue and recommended the system that best fit our needs, and we are very pleased with the results. She helped with all our recordings and has been there to answer any questions we might have. We would recommend Advanced Communications Services, Inc. to anyone looking for a business phone system to fill their needs."
– Gerrie Reis, Talbot Remodeling