Cabling Categories
Category 5/5E Cabling
This is the most economical structured wiring solution available. Category 5/5E systems support IEEE 802.3, 100 Base-T, and similar legacy LAN and voice applications. The systems we install meet and often exceed industry standards, including TIA 568B.2 and ISO 11801 for Category 5E/Class D cabling systems. They should also be capable of performing beyond the expected 100 MHz.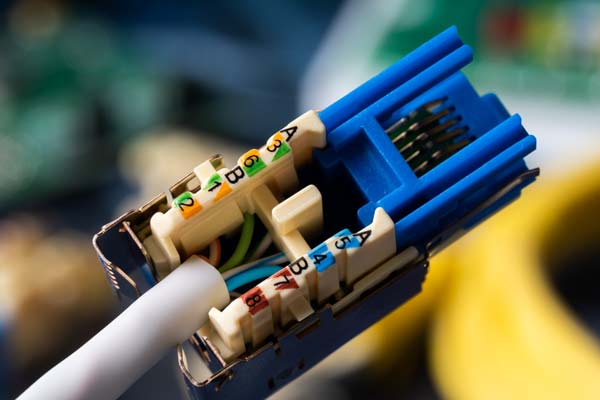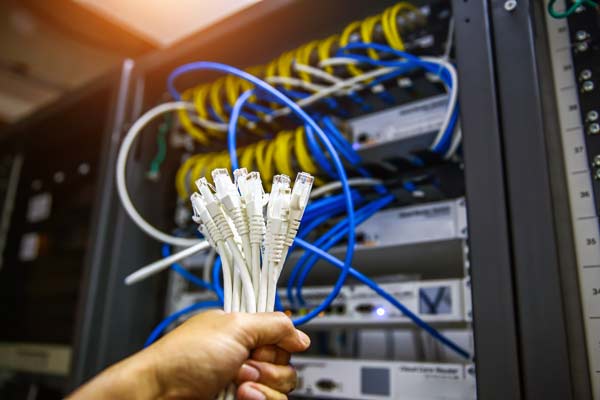 Category 6/6A Cabling
The current industry standard is 6/6A cabling. They offer more bandwidth than Category 5/5E cabling which makes them ideal for increased file transfer speeds, larger packets, and more advanced applications. This category of cabling systems supports IEEE 802.3 1000-Base-T, TIA-854-A 1000-Base-TX, ATM Forum CBIG along with other common legacy LAN and telephony systems.
Our 6/6A data cabling systems always meet or exceed Category 6/Class E Channel Specifications to 250 MHz. They can handle speeds of 1.2 Gbps or more to workstations at 100 meters. They also offer strong protection against alien crosstalk and EMI – problems common in industrial and manufacturing environments.
Category 6E/10X Systems
This is the premium option and therefore the most expensive. The copper systems of 6E/10X are ideal if you want to future-proof your system for demanding applications. They support IEEE 802.3 10G-Base-T, 1000-Base-T TIA-854-A 100-Base-TX, ATM Forum CB1G, and channel specifications to 500 MHz.
One of the benefits of Category 6E/10X is that it's backward compatible. It will exceed the needs of your current applications and be ready for whatever comes next.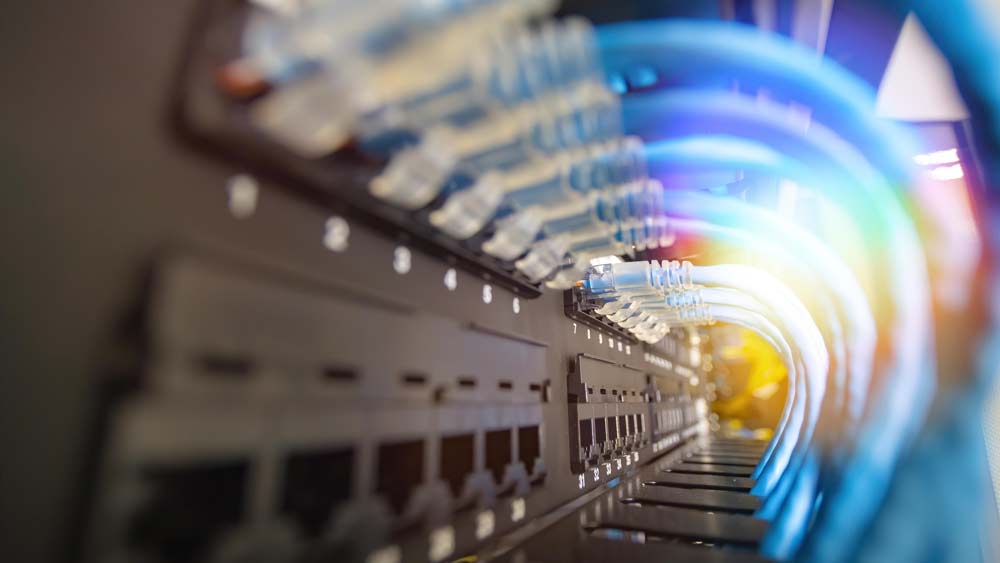 Additional Cabling Services
Fiber Optic Cabling
OMe/OM4 Multi-mode fiber and OS1 Single-mode fiber optic systems can support fiber-to-the-desktop, multi-story, and high-rise buildings, network and backbone distributions, and more.
Voice Cabling
Voice over Internet Protocol (VOIP) systems are relatively inexpensive to install, are scalable, and offer numerous features that old phone lines don't. We can future proof your system so your voice network serves your business needs now and into the future.
Paging Systems
Our paging systems installation services ensure reliable paging options no matter the size of your location. IP paging systems are also available to increase the functionality of your communications options, including integration with surveillance, mass notifications, and more.
Data Centers
Structured cabling is a necessity for data centers. Our team can design the cabling system for your data center, install it, and maintain it. Ensure maximum uptime, reduce your cabling footprint, and significantly increase scalability.
Coax
Coaxial cabling can still serve as the backbone for some structured cabling systems, or work in tandem with fiber optic cabling installations. Depending on your applications, coax may be a necessity.
Conduit
Conduits provide safe pathways for cabling to travel through. They can be used for horizontal and backbone cabling.
Basket Tray / Ladder Rack
Basket trays and ladder racks provide physical support and structure for cabling systems.
Wireless/ In-Building Wireless
We can conduct a wireless assessment of your location and provide installation and support for your wireless network.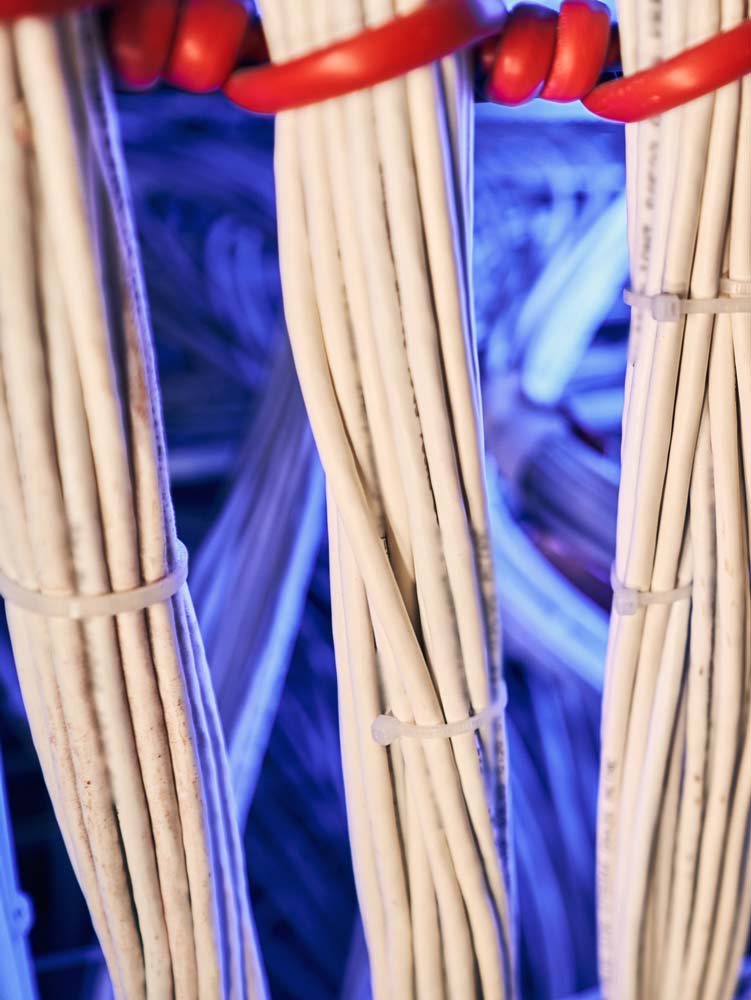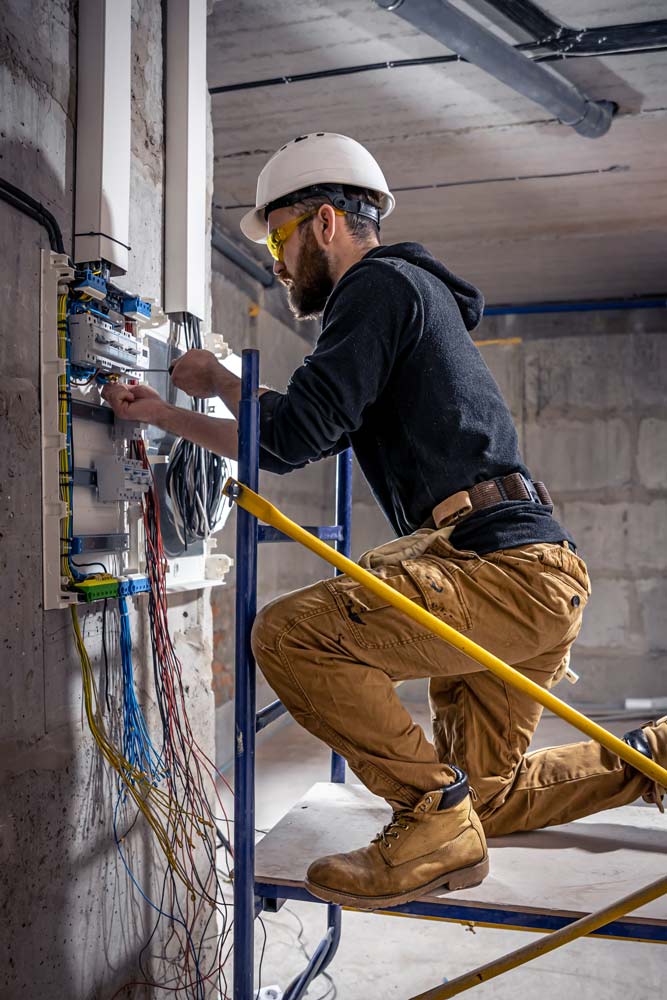 Structured Cabling Applications
Audio Visual
Teleconferencing, digital displays, projection systems – whatever your A/V needs, we can design a structured cabling system to meet them.
Security Integration
A well-designed structured cabling solution can integrate seamlessly with modern security systems.
PoE
Power over Ethernet (PoE) transmits power as well as data over an ethernet cable. It can allow you to deploy devices requiring power in locations lacking electricity.
Lighting, Wireless and Other Services
Wireless networks are being utilized in more and more systems, including lighting, allowing for centralized control and flexibility. We can install systems to support wireless lighting and a variety of other new technologies.
Distributed Antenna Systems
DASs can significantly increase wireless coverage throughout your location. As part of our wireless assessment, we can determine if you can benefit from DASs.
Blog Posts about Structured Cabling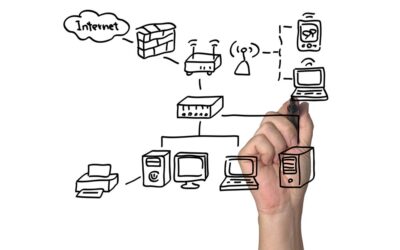 It's time to plan an infrastructure build-out for your new office. How should you proceed? The first necessary order of business is to analyze your infrastructure needs. Unique hardware and network configurations should be tailored specifically to fit your software...