"On Monday a power surge damaged our 20+ year old phone system. Tuesday AM I contacted Kaitlyn in your office. Shortly after noon your tech Scott Charpenpier pronounced the main box DOA. Our company receives most of our business by phone. Miraculously your company found, delivered and installed a new system by 5PM. The price was fair, the install smooth and all 12 of our lines were again operational. We would like to thank Advanced Communications and all the employees who helped us for an excellent job and recommend you to anyone needing fast and fair communication services."
– Patti Johnson, Manager and Bob Wilson, Sales
Newhouse & Hutchins
Towing Service
"Advanced Communications was great to work with.  Seth was very helpful in making sure the job got done right and that we were happy with the end results."
– Josh Jorgensen, Building Material Specialties
"More than five years ago, Salem Radiology made the switch to Advanced Communications for all of our phone, data and wireless infrastructure needs. During this time, we have installed new phone systems and extended range wireless network solutions. We've found their staff to be highly professional, highly trained and very good at solving whatever technical issue we encounter. For our business operations, telephone communications and data exchanges are critical  so we value the relationship we have with ACS and their service response. Salem Radiology highly recommends ACS to other business organizations within and around the community."
– R.A. Neitzel, CEO, Salem Radiology Consultants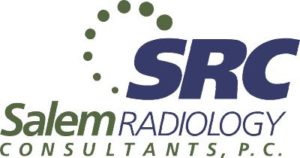 "We chose Advanced Communication Services, Inc. to do all of our wiring at our new facility.  They ran all new network, and phone lines and so impressed us with their professionalism, that when we were ready to upgrade our phone systems, they were our first choice.  Again, they surpassed all of our expectations with their excellent service and support, before, during, and after the install. They will continue to get our highest recommendations because of their excellent service, support, and pricing."
– Chuck Rinehart, Purchasing Manager, Stackhouse Athletic

"Advanced Communications Services, Inc. has been servicing our locations since 2008. We will continue to utilize their knowledge and professionalism for all of our upcoming locations. Their care in designing and installing our surveillance, communications, and audio needs, is followed up with rapid and professional service when notified."
– Ron Marble, Director of Operations, Northwest Burgers & Fries Inc. Franchisee of Five Guys Burgers and Fries

"Winter storms can cause power outages which can result in equipment failure. Advanced Communications Services, Inc. came to our rescue so we could once again receive calls to our business. However, our existing system was so old that it was not cost effective to get it up and running to "pre-storm" capacity.
Nita Marie came to our rescue and recommended the system that best fit our needs, and we are very pleased with the results. She helped with all our recordings and has been there to answer any questions we might have. We would recommend Advanced Communications Services, Inc. to anyone looking for a business phone system to fill their needs."
– Gerrie Reis, Talbot Remodeling

"We operate Northwest Pacific Property Management, LLC in Salem, Oregon. Our business is residential property management, we're the landlord.  Prior to our new system, we were living in the dark ages with cellular telephones being forwarded a market expansion line in our small property management company. It's been almost two years now since Advanced Communications Services, Inc. put in our phone system and we could not be more impressed.
It was very intimidating going out in the market looking for a company to help us with our system.  Advanced Communications Services, Inc. and Nita Marie immediately answered our request, brought a sample system to our office, and within a short period of time, we were up and running. Our system had every feature we could have ever asked for. The installation was seamless and extremely professional. I would not hesitate to recommend them to any business looking to upgrade their communications."
– Pat J. Gorham, Northwest Pacific Property Management, LLC