On-Premise PBX Solutions – NEC Business Phone Systems
We provide our customers the gold standard for traditional phone services, NEC. When it comes to on-site PBX, you want the industry standard and a decades long track record of reliability.
Hosting your own on site PBX comes with certain advantages over a hosted VoIP service, depending on whether or not you choose to setup your PBX for traditional phone services or VoIP phones.
Bridges Yesteryear and Today's Technology. Because an on-site PBX can support traditional analog phone service as well as VoIP phones, it can be a very economical solution if your current infrastructure doesn't yet support VoIP phones.
Cost. Hosting your equipment for VoIP phones is a cheaper solution in the long run than doing a hosted VoIP solution, at least once your initial equipment costs are recouped.
Reliability. If instead you choose to rely on traditional phones services, on-premise PBX is not reliant on an internet connection making it far more reliable during power outages and internet service interruptions. Additionally, whereas many VoIP services are relative newcomers, PBX technology has had a head start measurable in years to iron out all the kinks and bugs in the system. POTS (Plain Old Telephone Service) lines are still the most reliable choice on the market today.
We currently offer our clients two solutions based on their size and how much room for expansion they wish to have available. We provide physical installation and configuration for on-premise PBX servers to clients across Northern Oregon, Portland, Vancouver, Eugene, and Salem.
NEC SL2100 Business Phone Systems

Handling up to 128 users, the NEC SL2100 is the ideal solution for small to medium sized offices. Simple. Straightforward. Reliable. It does everything you need in a telephone management system at a reasonable cost. For the grand majority of businesses, this is capable of handling everything you will need.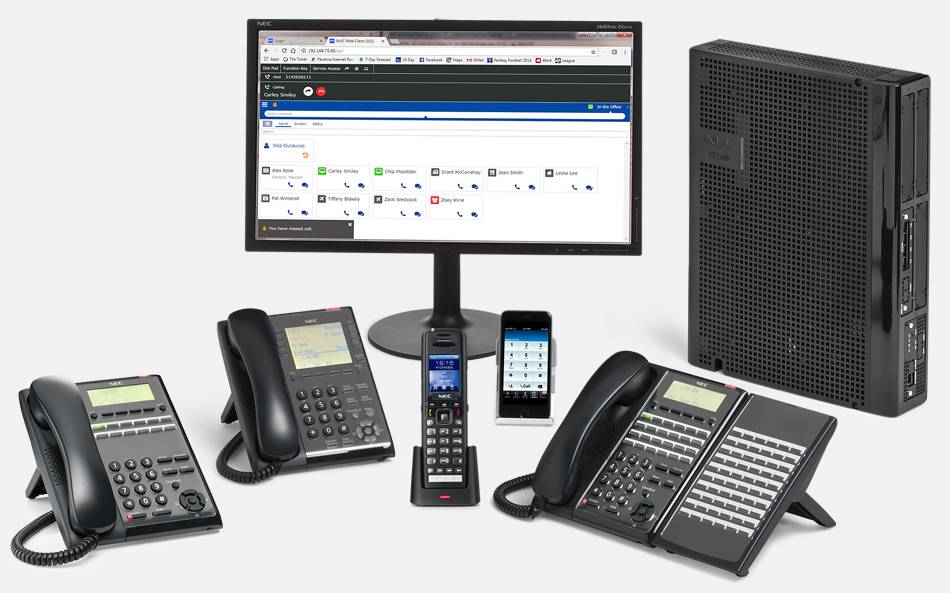 NEC SV9100 Business Phone Systems

The enterprise solution. Capable of handling up to 800 users, the NEC SV9100 does everything the SL2100 does and more.