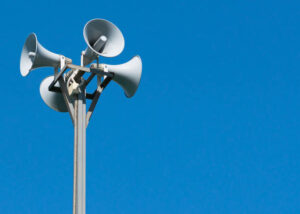 Do you want to stop theft and crime at your business? Installing security cameras for your office in Orlando is a great first step! Employee theft alone cost US companies more than $50 billion last year! You almost certainly went home for much-needed rest and sleep last night. But your security camera system never rests! It will be on watch 24/7 to help keep your people safe and property where it belongs.
Security System Coverage Inside and Out
Security camera systems are important, not only in the inner and customer areas, but at your business's perimeter and warehouses. Help prevent employee theft and inventory loss, promote compliance with company policies, and limit owner liability. Owners or managers can view security camera systems from any portable device, anywhere, and get real-time alerts!
Latest in Technology
Many features are available for your security camera system including:
Wireless Cameras
High Definition
Remote Access and Viewing from your Phone or Personal Computer!
180 ro 360 Scan Dome Cameras
Crystal-Clear Video Surveillance
Fully Digital IP Camera Systems
Indoor/Outdoor/Night View Camera Surveillance
IP Video Servers
A security camera system can help control access to your business. Panoramic viewing is available. Technology exists to recognize details like license plate numbers or particular faces, even at a distance. If you have a special surveillance need, our advanced security technology can fill it.
Crime Deterrent
Security camera systems help deter crime of all types. Criminals often turn away from businesses that are protected to hunt for easier prey. Security camera systems also help solve crimes. They give law enforcement officers difficult-to-refute hard evidence they can take into court. Eyewitness testimony is often not objective, is unreliable, or is nonexistent. Your security cameras for office in Orlando could be your most effective crime deterrent.
Security is a System
Remember, even the best security cameras for office in Orlando are only one piece of the security puzzle. Access control using badge readers and door access systems is vital for security and employee safety. Motion detectors can detect activity in areas that are difficult to see. Computer security is a vital issue for every company. Educating employees about all security concerns in these times is an absolute necessity.
Advanced Communications Services in Orlando, Florida
Advanced Communications Services in Orlando is your one-stop security and communications technology firm! ACS makes the installation process easy, quick, and painless. Your representative can give you more information. Contact Advanced Communications Services today to protect your business!
Or Call:
(407) 337-7990 (Orlando)